conception/design
Vincent Le Bourdon + David Apheceix
maîtrise d'oeuvre/project management
David Apheceix, architecte dplg
paysagisme/landscape design
Damien Roger
, paysagiste dplg
​​​​​​​​​​​​​​
lieu/location 
les Yvelines (FR)
superficie/surface 
400 m2
équipe de réalisation/production team
charpente, couverture/carpenter, roof covering 
Peltier
 — maçonnerie/masonry 
Construire Naturellement
— menuiseries aluminium/aluminium joinery 
La Rambolitaine
 — 
travaux intérieurs/interior works 
AD Design
— menuiseries intérieurs/interior capentry 
Xdée
 — enduits décoratifs/decorative coating 
123 Matières
​​​​​​​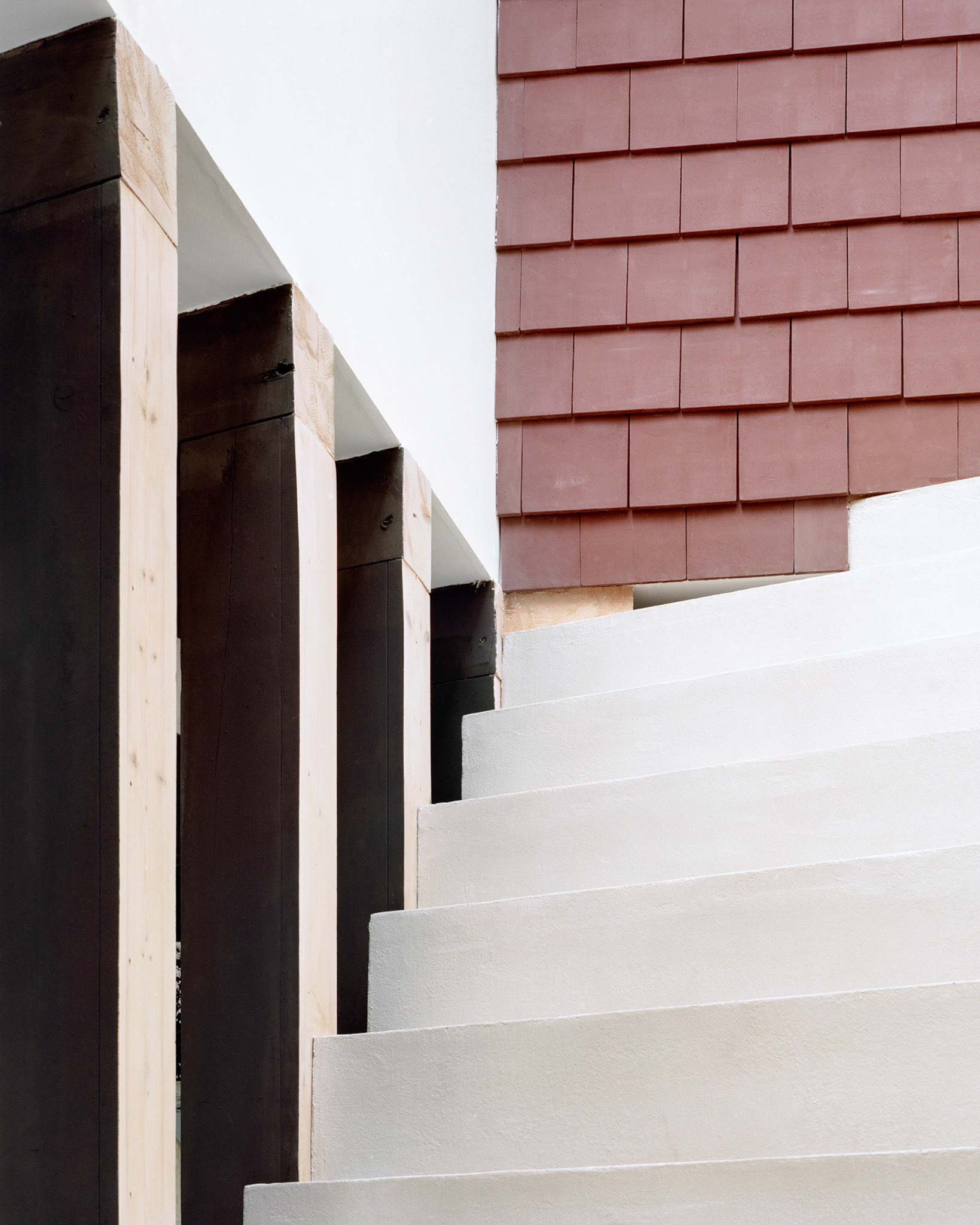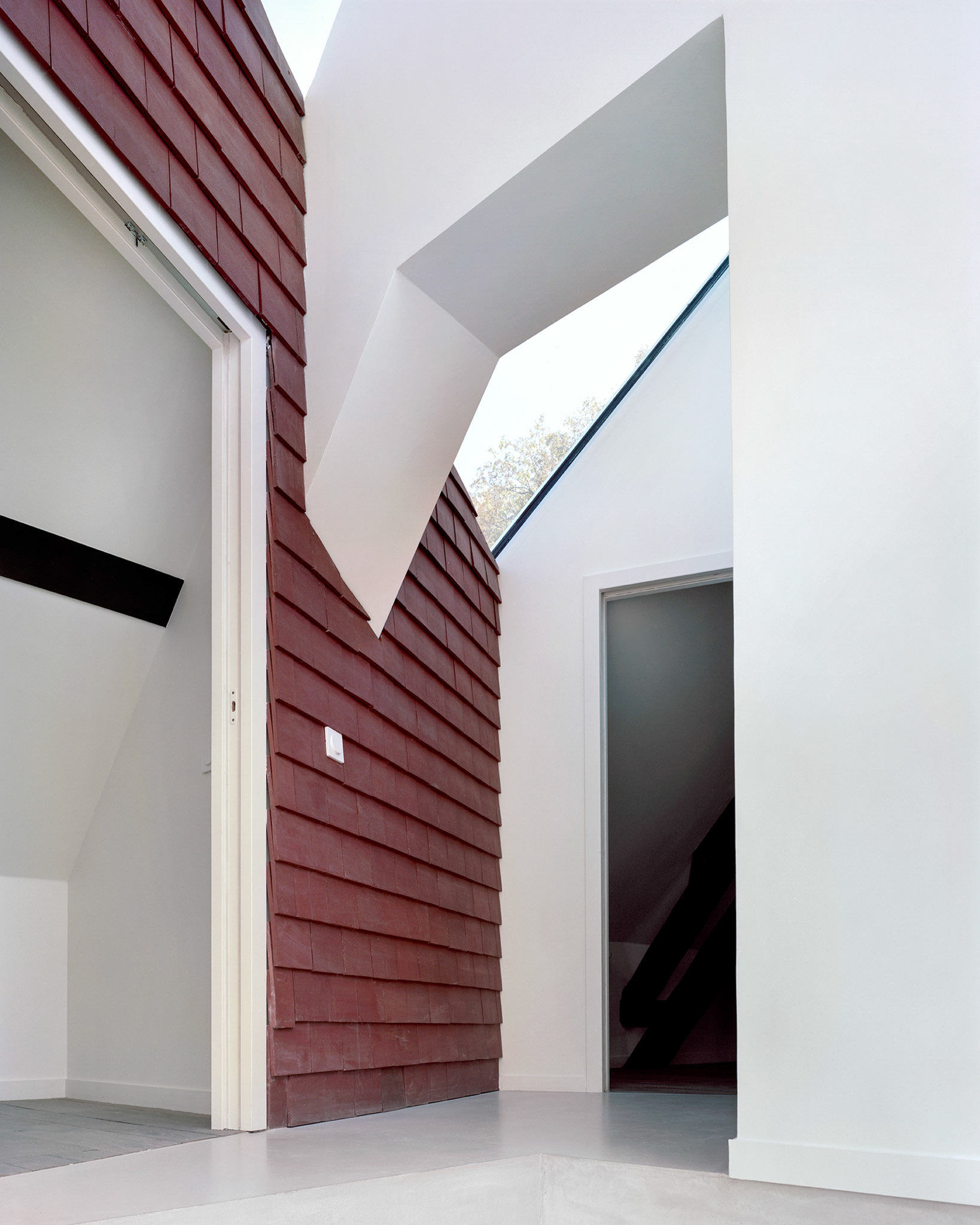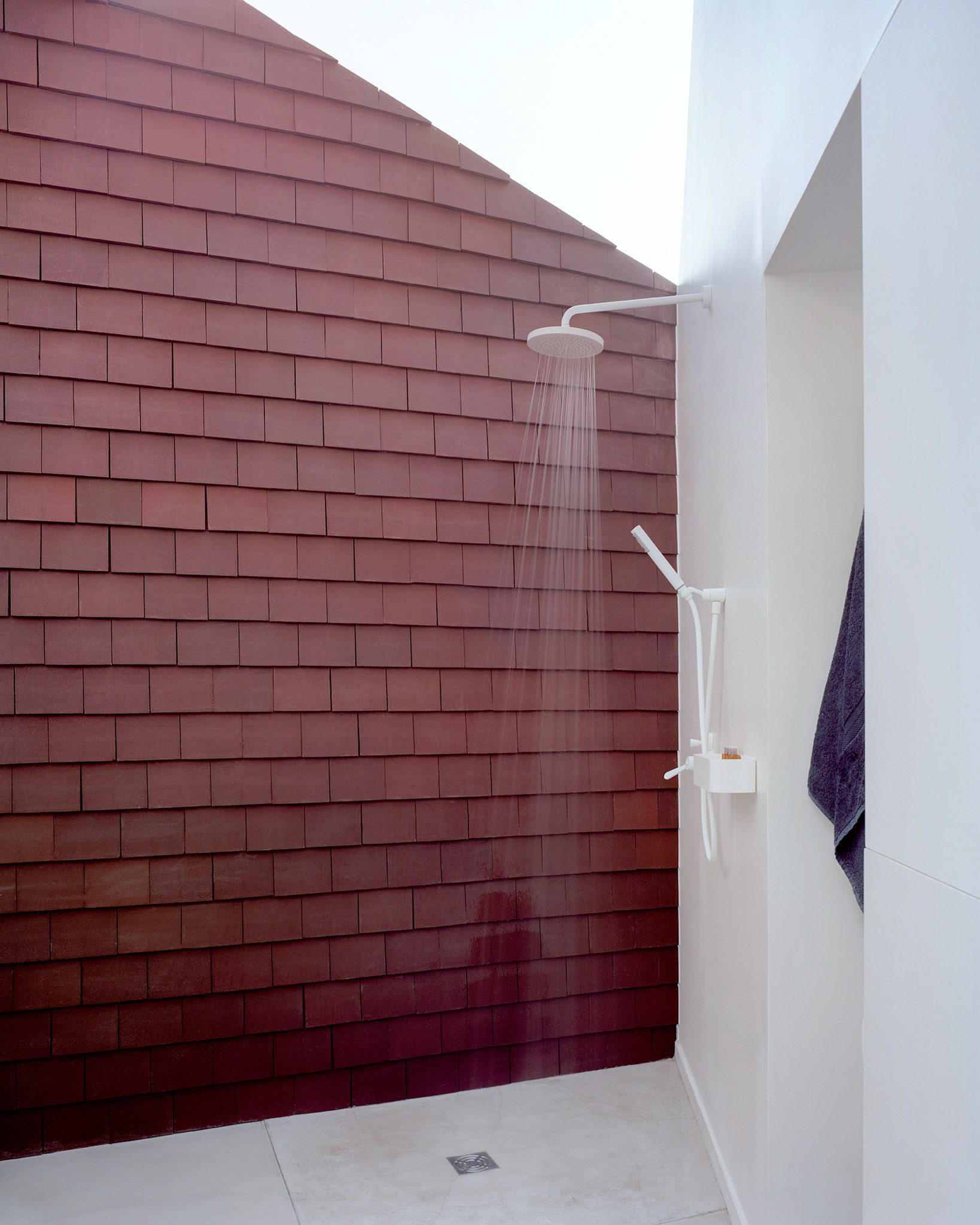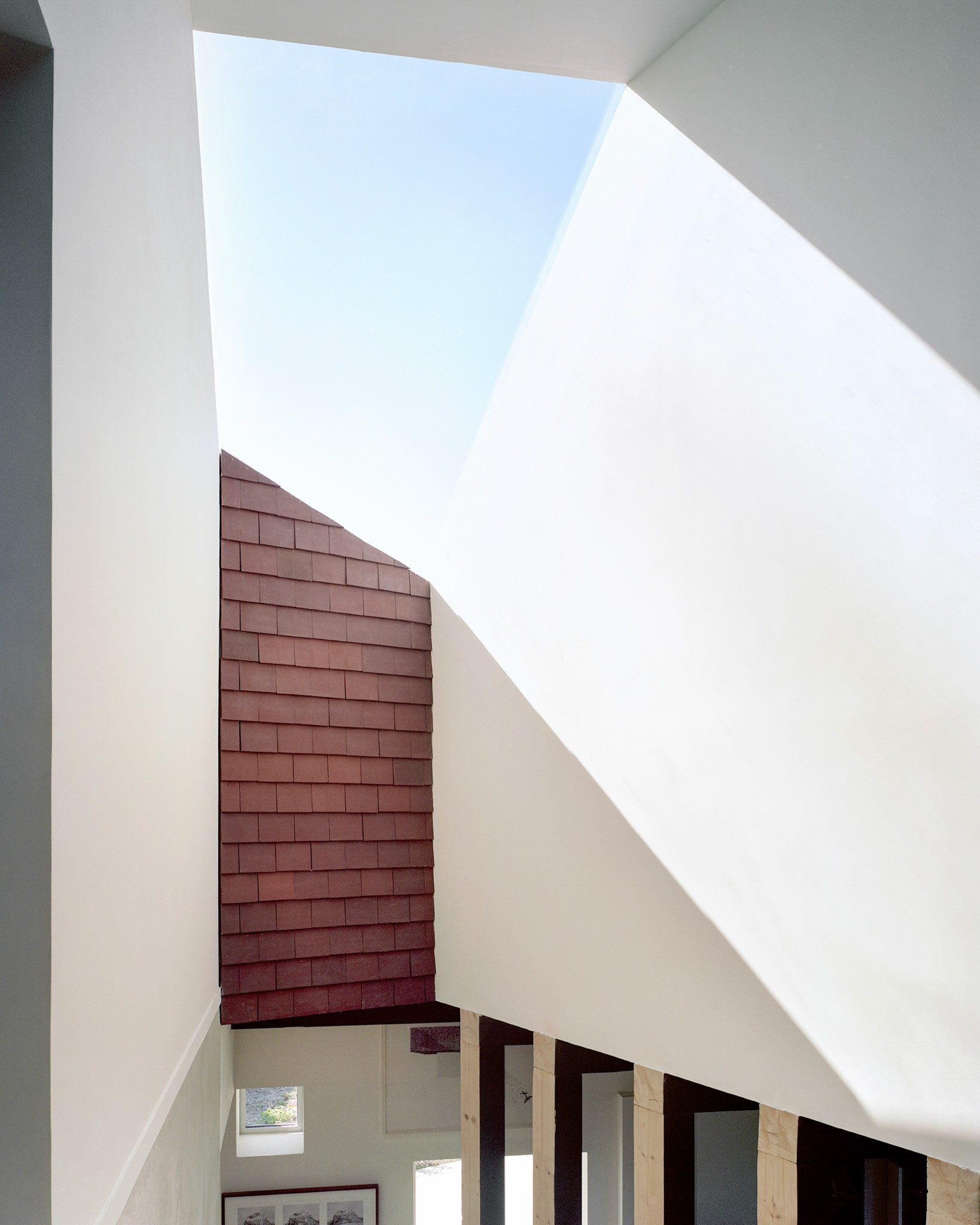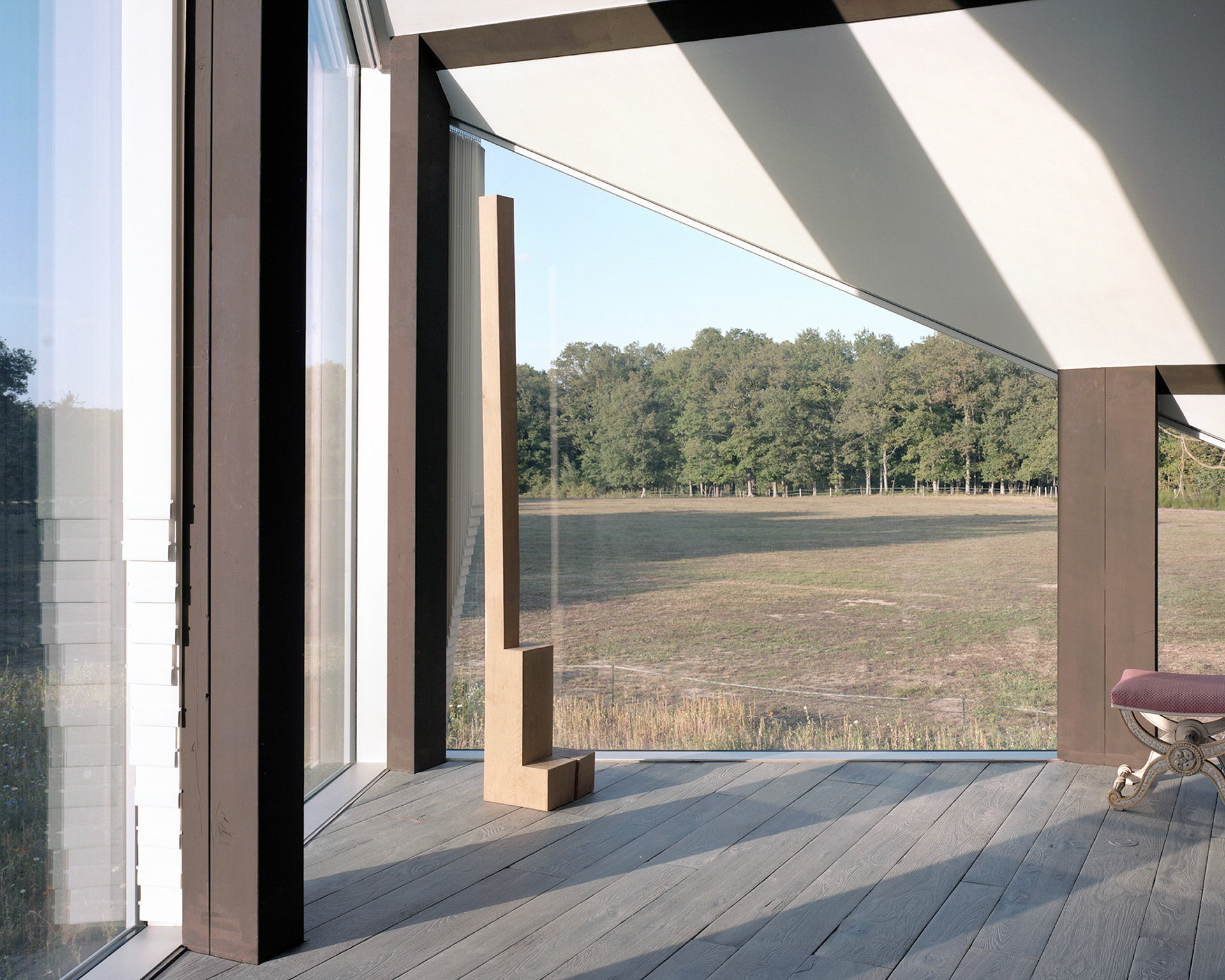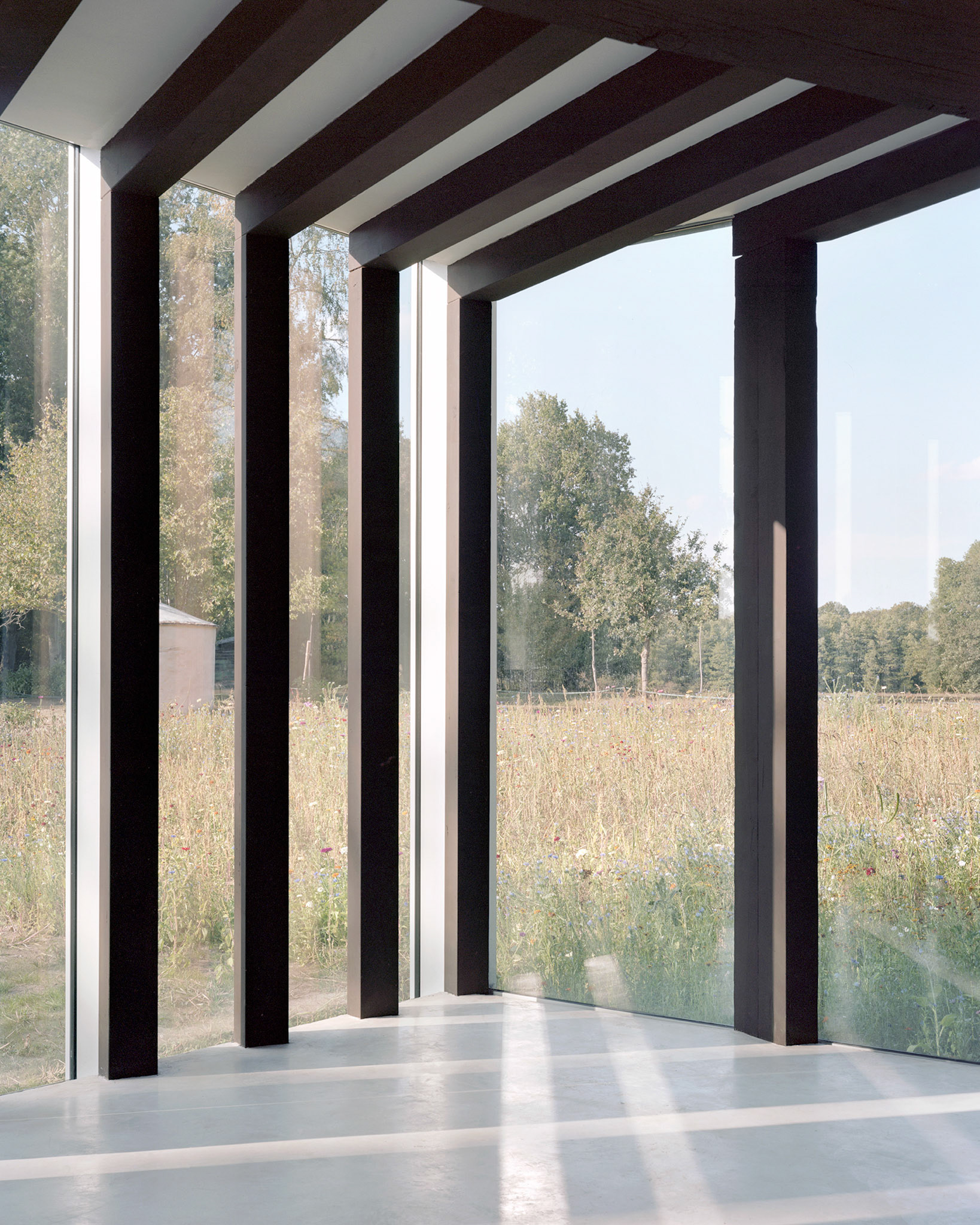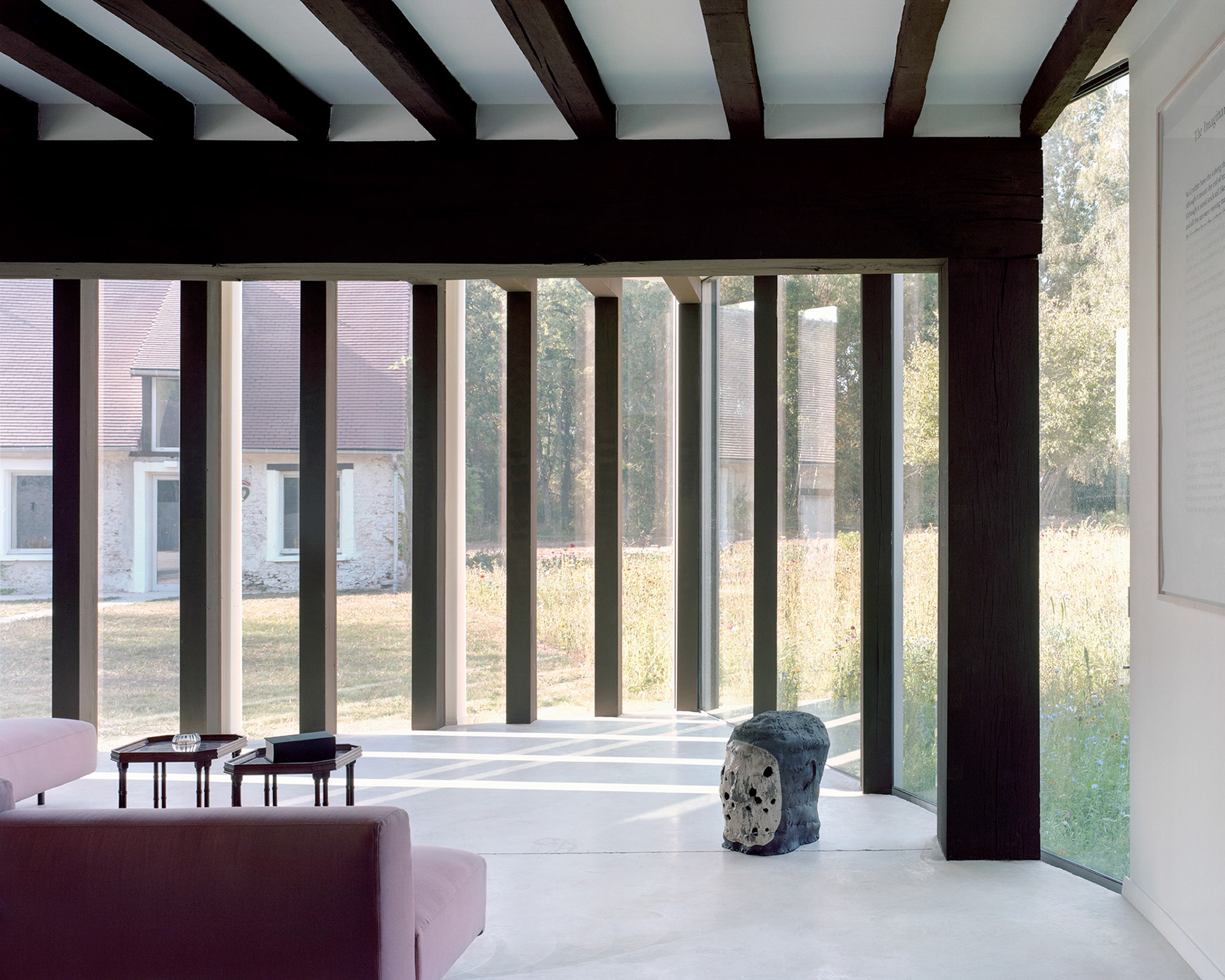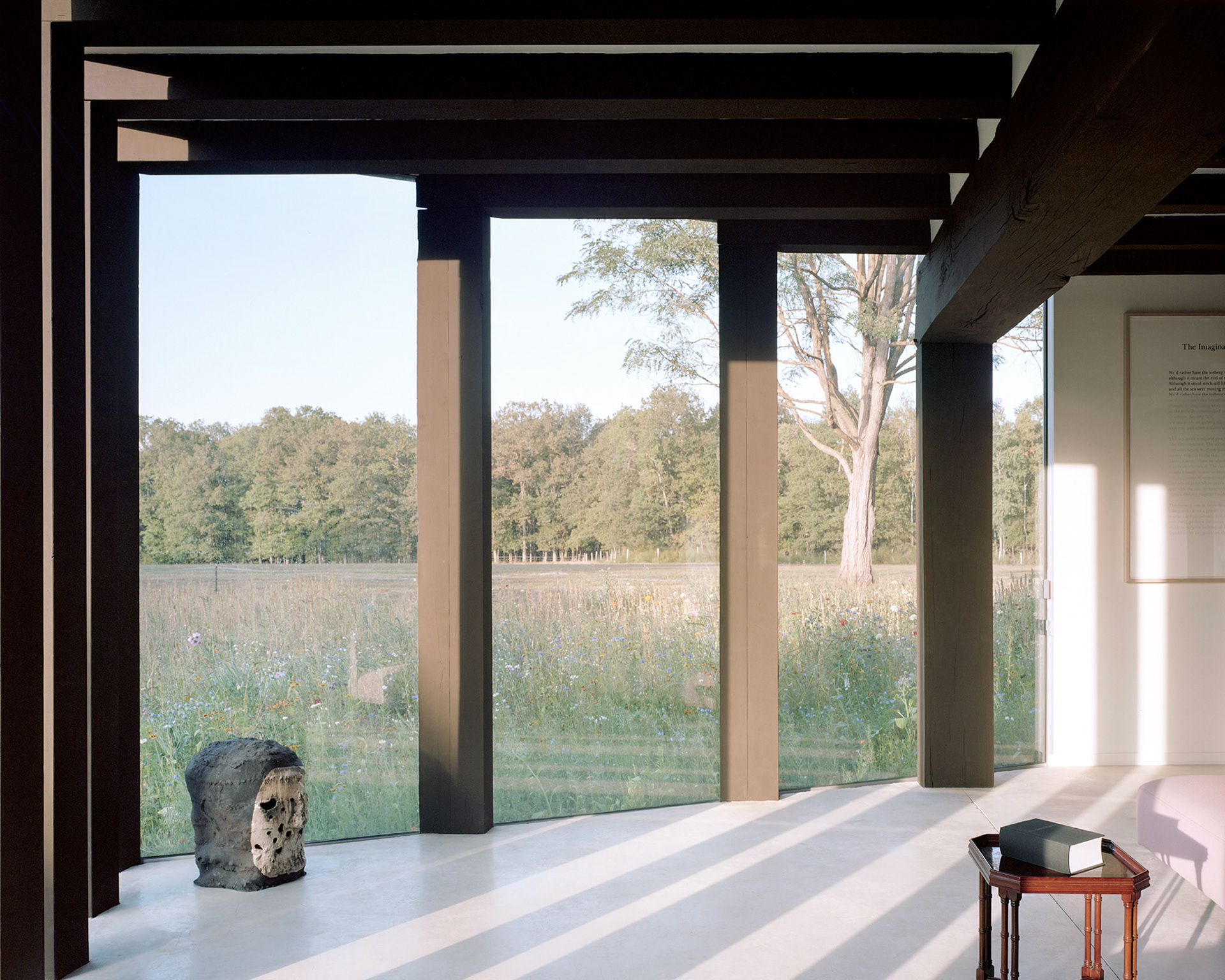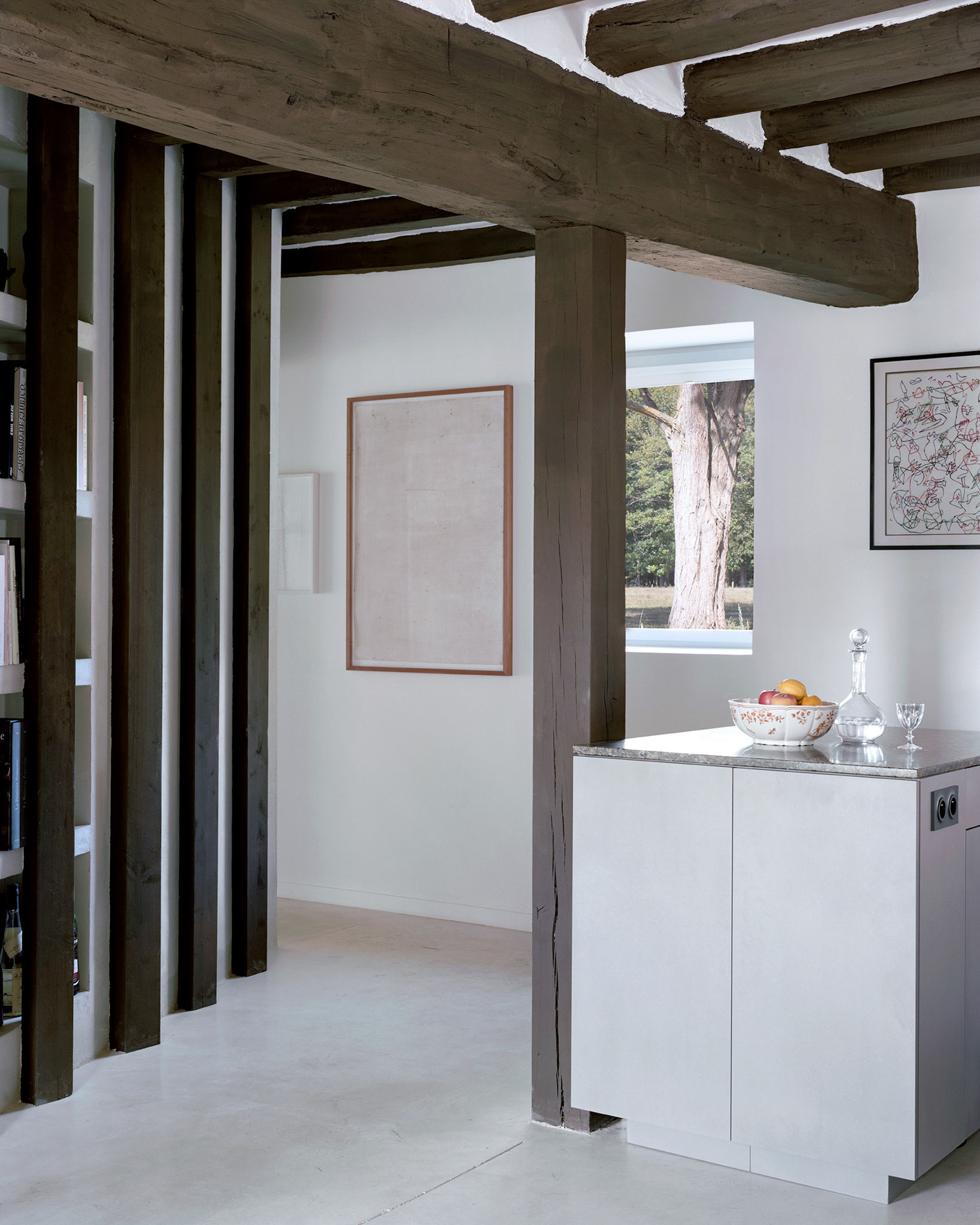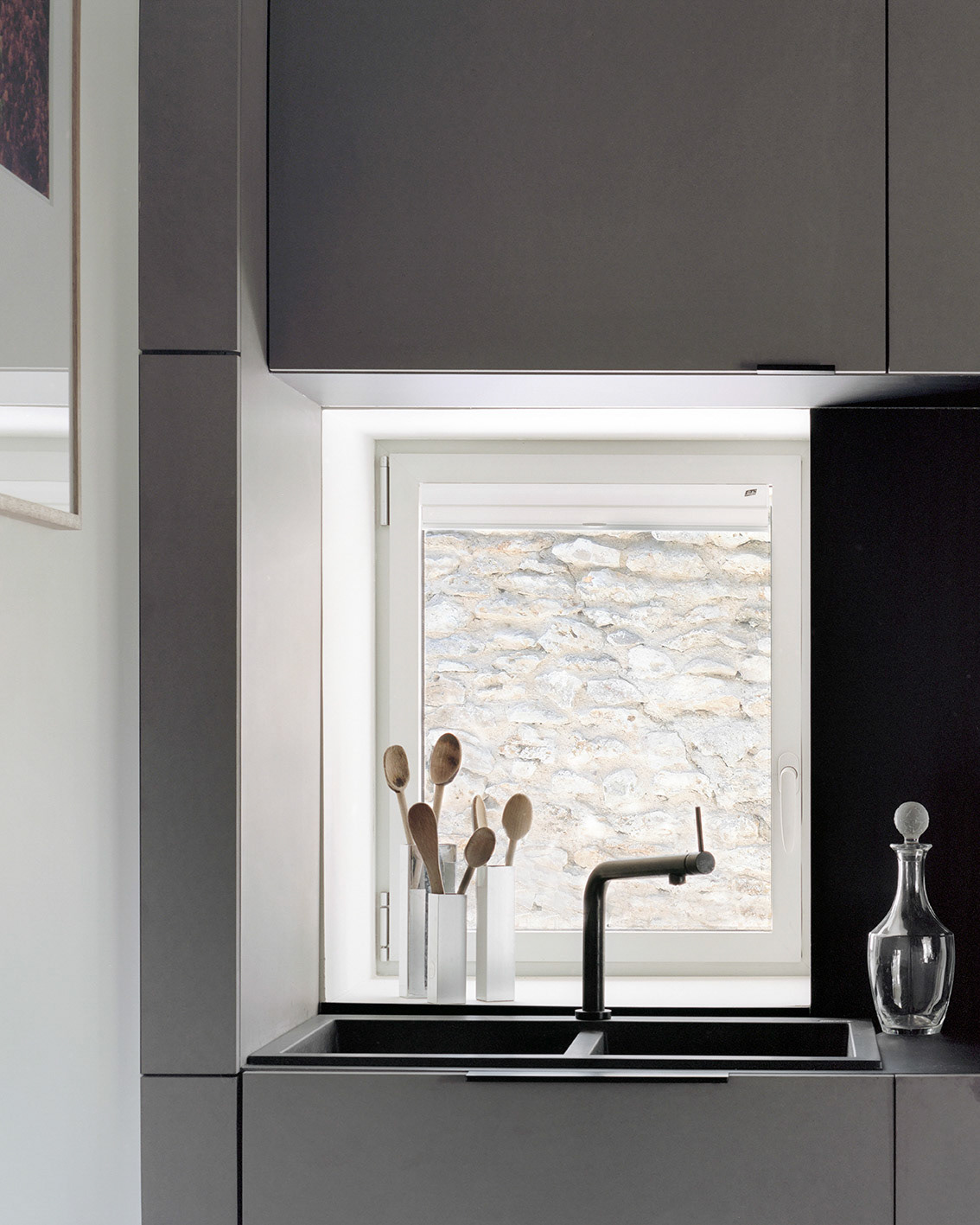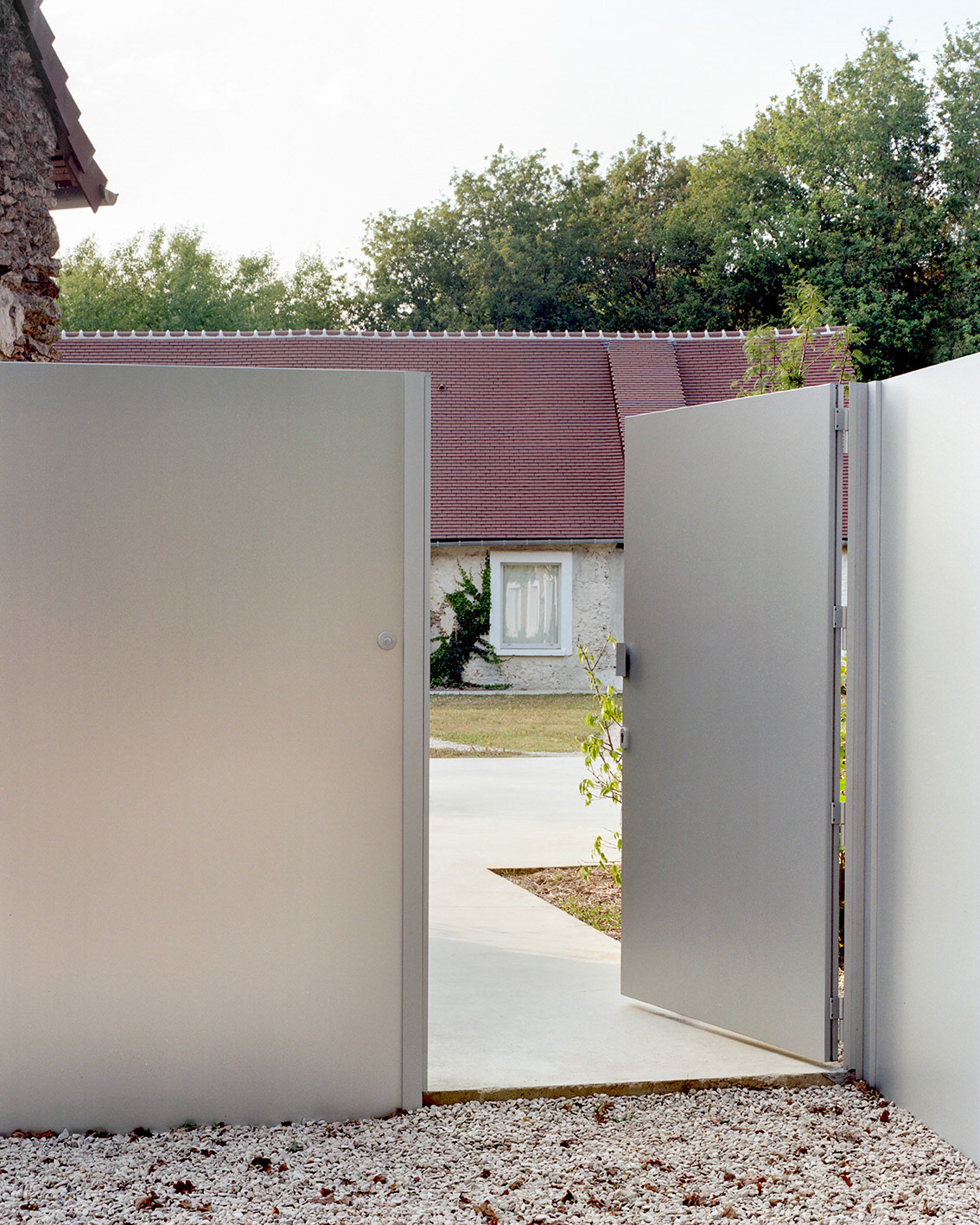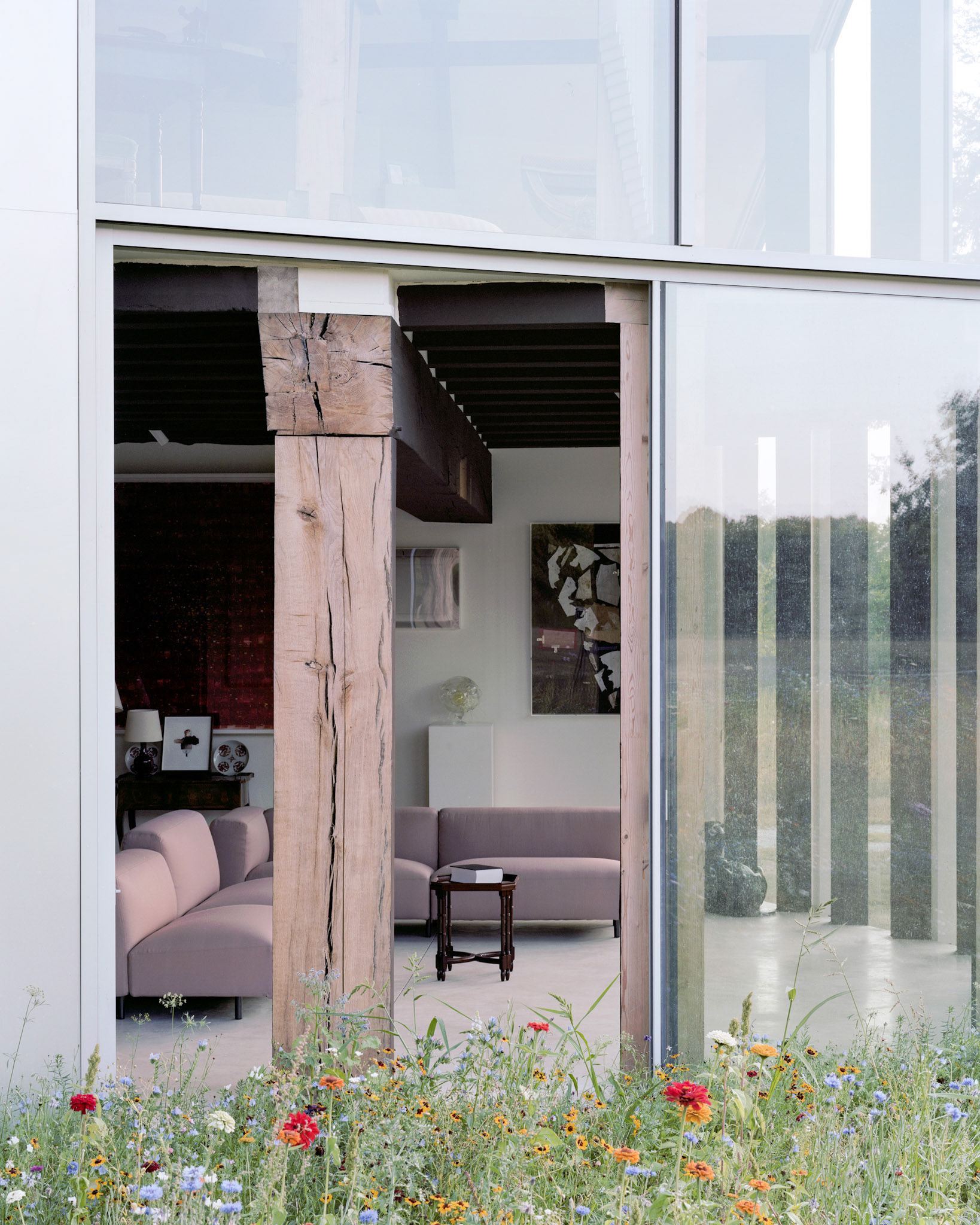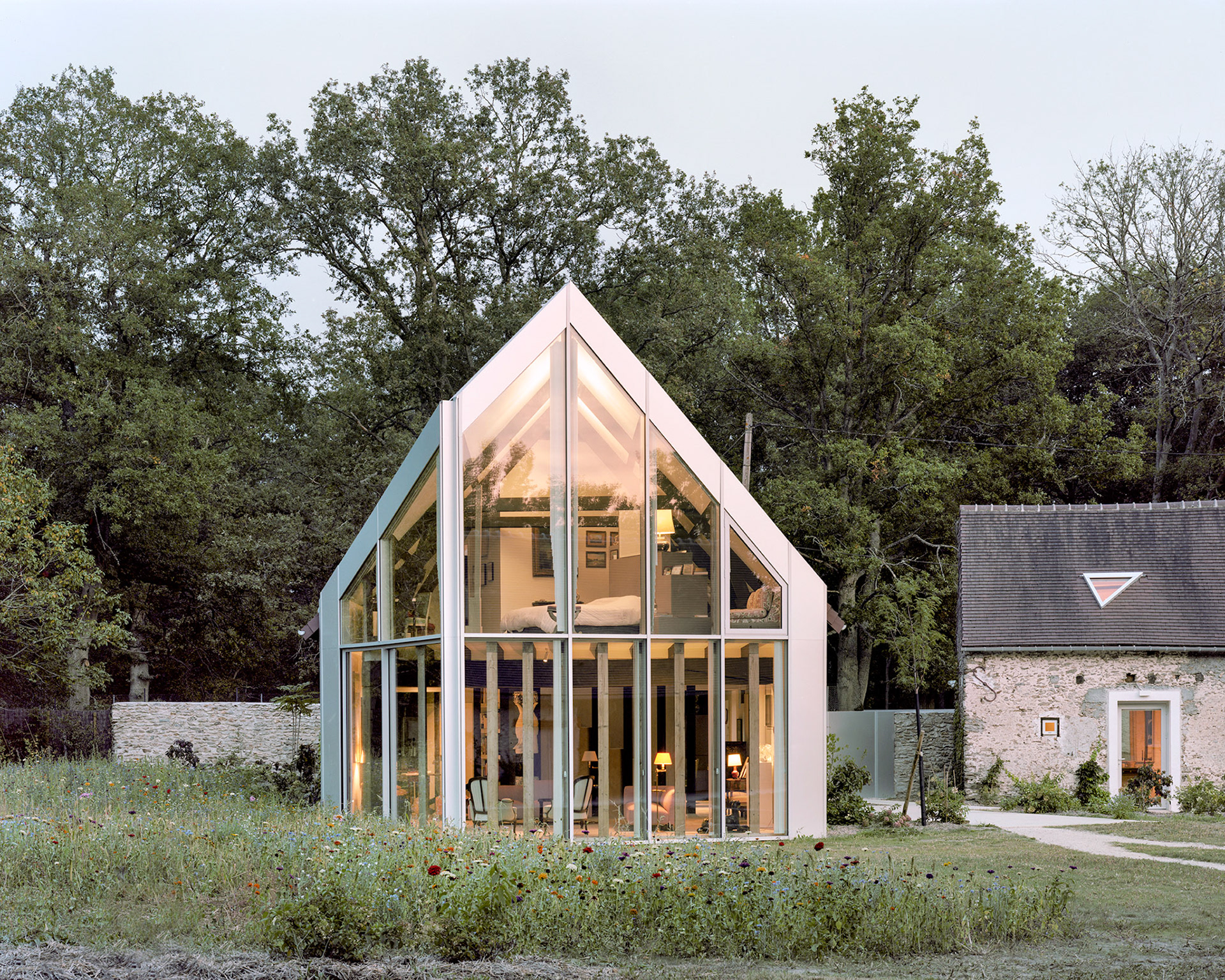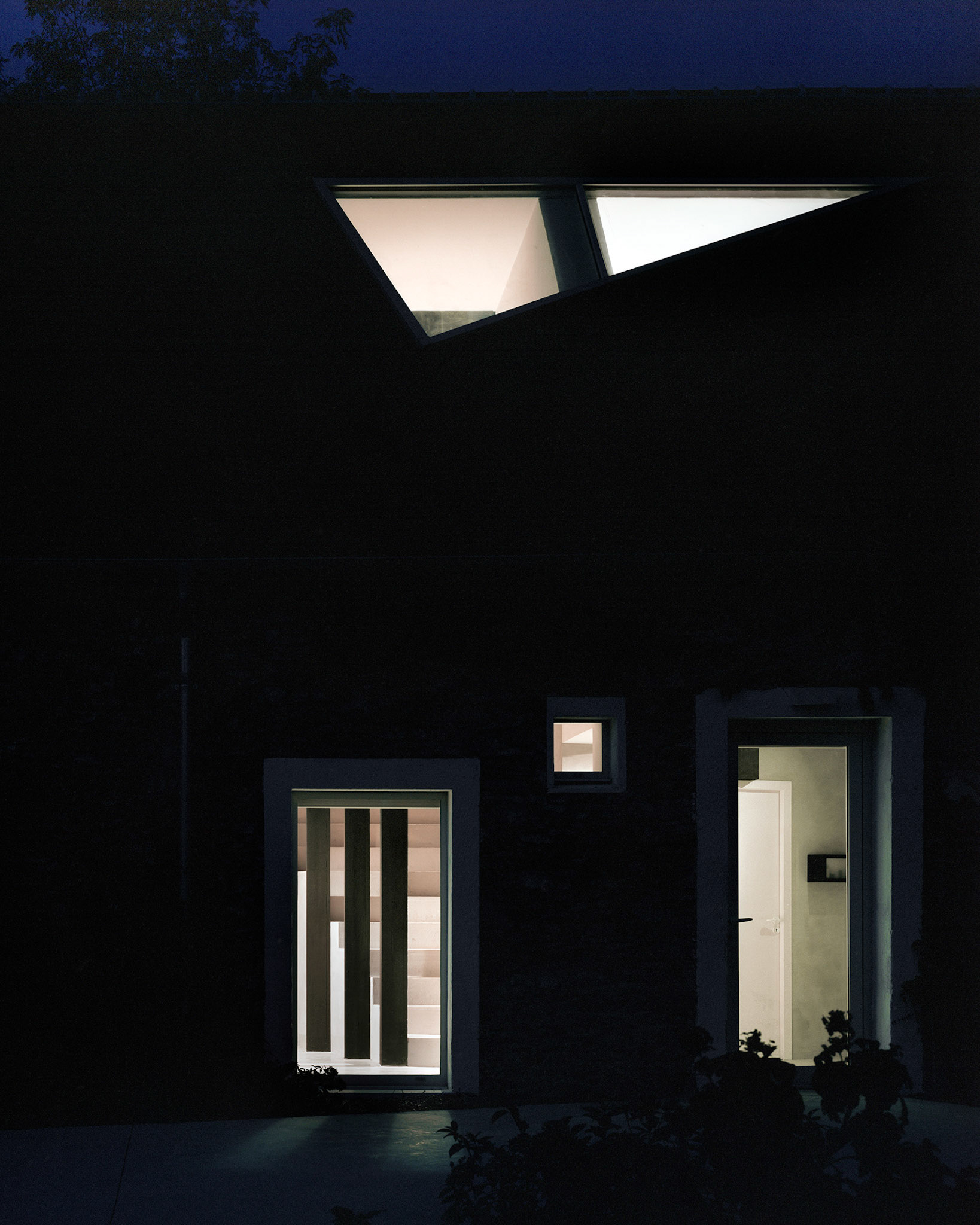 Créer des dialogues infinis 
entre 
les œuvres d'art contemporain 
et l'environnement naturel.
Le Pré aux Pierres consiste en la transformation, la rénovation et l'extension de 3 maisons vernaculaires situées dans les Yvelines, près de Paris, en une nouvelle maison et un espace de projet lié à la collection d'art contemporain de son propriétaire. Le parc composé de prairies et de forêts couvre 25 hectares, mais dans son état d'origine les bâtiments étaient tournés sur une cour centrale. Par un seul geste, l'apposition d'un motif orthogonal sur les maisons selon un angle, le projet vise à les ouvrir vers le paysage et entre elles, à travers ces nouvelles lignes parallèles. Ce motif a pour effet de créer des volumes dans les bâtiments existants, produisant de nouvelles façades, de nouveaux espaces et des éléments architecturaux. Les matériaux simples et vernaculaires, la pierre, le bois et les tuiles en terre cuite, sont étirés autour de ces vides : les poutres se transforment en colonnes, le toit en murs intérieurs, les plafonds en cloisons et le rez-de-chaussée s'élève au premier étage. Il crée également des vides dans le sol de béton continu entre les maisons, ce qui permet d'enchevêtrer ces surfaces domestiques et la lisière de la forêt, dans le cadre d'un projet de paysage développé en collaboration avec Damien Roger.  À travers un appareil architectural, le projet vise à permettre au propriétaire de jouer avec des agencements pour créer des dialogues infinis entre les œuvres d'art contemporain et l'environnement naturel.​​​​​​​
Create endless dialogue 
between contemporary artworks 
and the natural environment.
The Pré aux Pierres project consisted in renovating and extending three vernacular houses in the Yvelines, on the outskirts of Paris, transforming them into one house with an adjacent project space for the owner's contemporary art collection. The twenty-five hectare plot is covered with meadows and forest and on the original plan, the buildings were arranged around a central courtyard. By operating a single gesture, applying an orthogonal motif to the structures' orientation, the idea was to open the buildings up to the surrounding landscape and to one other along new sets of parallel lines. This created new elements within the existing habitations, producing new facades, new spaces and other architectural features. The simple, vernacular materials of stone, wood and terracotta tiles stretch around these new voids. Beams become columns, rooves become internal walls, ceilings become partition walls and the ground floor is raised to the first floor. It has also created interruptions in the continuous concrete floor shared by the buildings, introducing overlaps and inviting communication between domestic planes and the periphery of the forest through a project developed in collaboration with Damien Roger. 
By renegotiating architectural space, the project aimed to give the owner freedom to play with the layout to create endless dialogue between contemporary artworks and the natural environment.